Be Kind to Animals Week
9 October 2019
Share the love
1 February 2020
A heartfelt thanks to all our generous supporters. You have raised over $35k towards the $40k target for our bushfire and drought appeal. Thank you, thank you, thank you. Moving 120+ rescued farmed animals – from pigs to goats to turkeys to donkeys – to temporary, safe homes across NSW was no easy task but we did it.  We literally could not have achieved this without the support of our wonderful WPF community. Your donations go directly towards transportation, animal/vet care and ongoing feed costs. You can doante via our website to our bushfire and drought appeal.
We also wanted to extend huge thanks to the amazing individuals who have opened their homes, paddocks and hearts to our animal residents to keep them safe and out of harm's way from the bushfires. The care and attention they are providing our animals is fantastic. Fabulous, generous, selfless humans. The sanctuary feels so empty without them all but they are safe.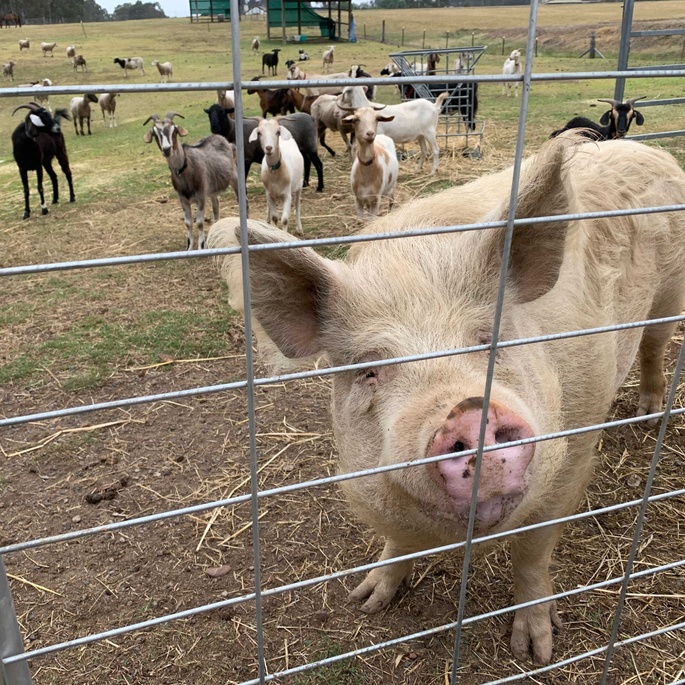 Bushfires Update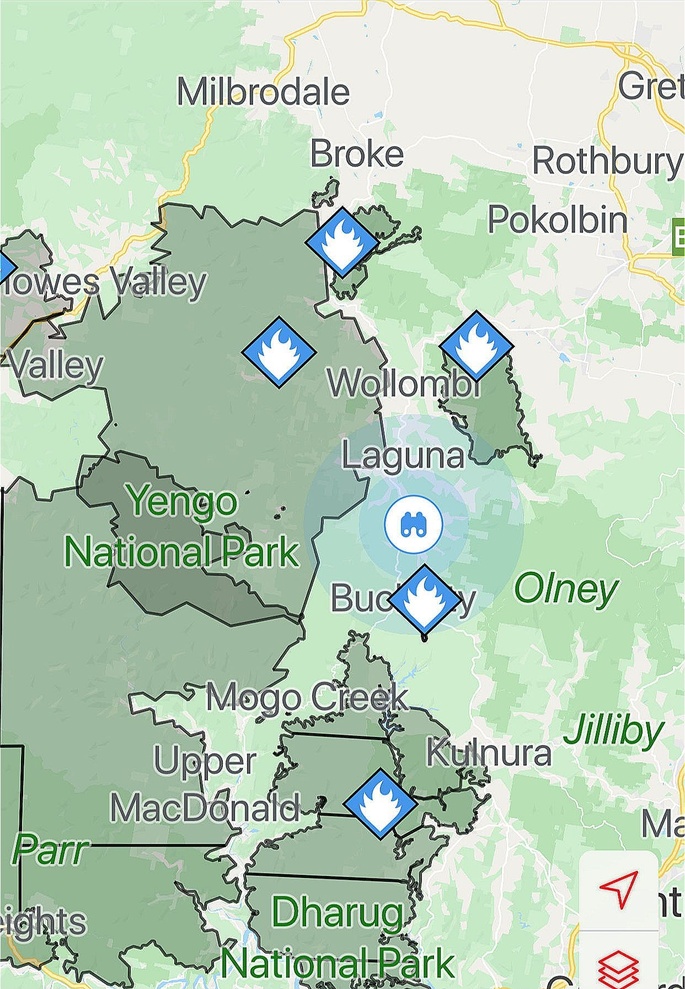 The dangerous bushfire situation in the Wollombi Valley continues. The sanctuary is located at Laguna. Map below shows the multiple bushfires that surround our beautiful valley. Firefighters continue to work tirelessly to gain containment on these fires, currently taking advantage of milder conditions to do significant back-burning in the area. At the sanctuary, we are prepared and informed. The local fire brigades have done a great job communicating to the Wollombi community and we ourselves are tuned into ABC radio and Fires Near Me app for all the latest bushfire updates. We really need the rain….